WELCOME TO MY ART SHOW IN CHELSEA APRIL 26  – JUNE 17, 2018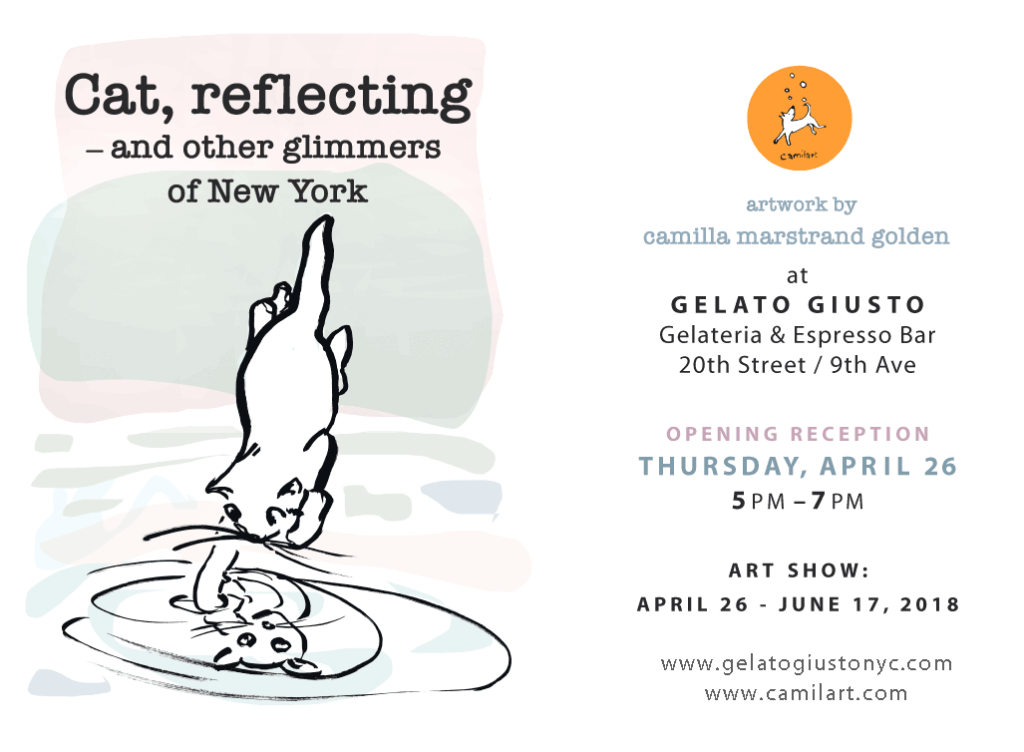 Hosted by GELATO GIUSTO – 20th Street / Ninth Avenue, New York.
There's art on the walls and art for sale. Gelato Giusto makes homemade gelato and the best espresso in town.

Be found. Be happy. Belong.