SMARTOURS
travel company
New York
I design all the smarTours icons & Brochures:
The 20th anniversary logo for smarTours, celebrating this year's twenty year anniversary!

– and I created the little airplane. Now shown over 5 million times in print, this airplane is the image most frequently used by smarTours, and has earned its place as part of the brand recognition. It was conceived because in comparing prices, people were sometimes not aware that smarTours prices include the international airfare.



2016 Brochure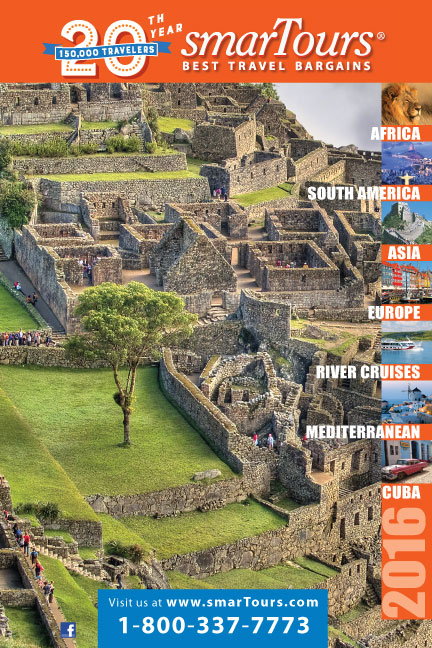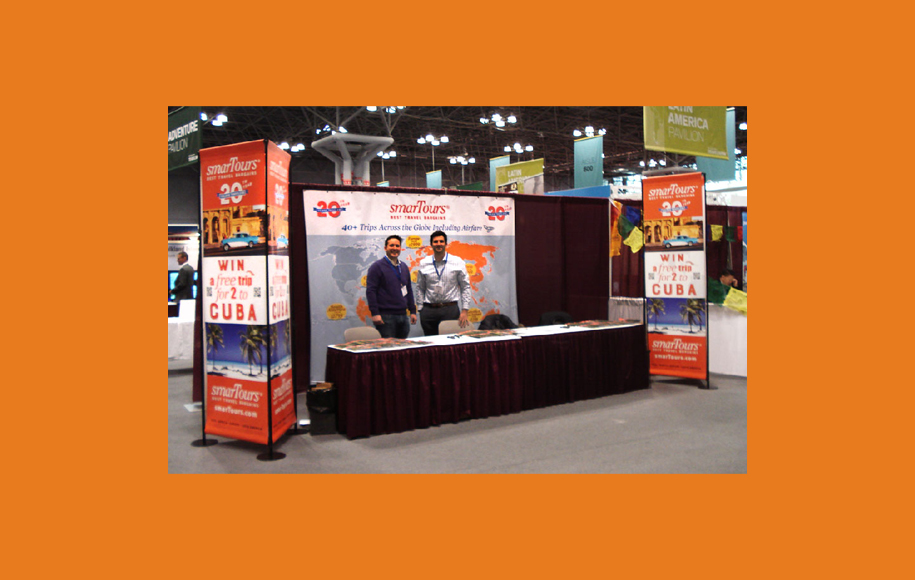 smarTours Brochure:
Tours to the whole world (with airmail border)

smarTours Brochure:
Tours to Europe & Mediterranean

smarTours Brochure:
Southern Hemisphere:
Tours to South America, Africa, Australia
Shown: front and back of brochure, with mailing area